---
Juhani Nisula
---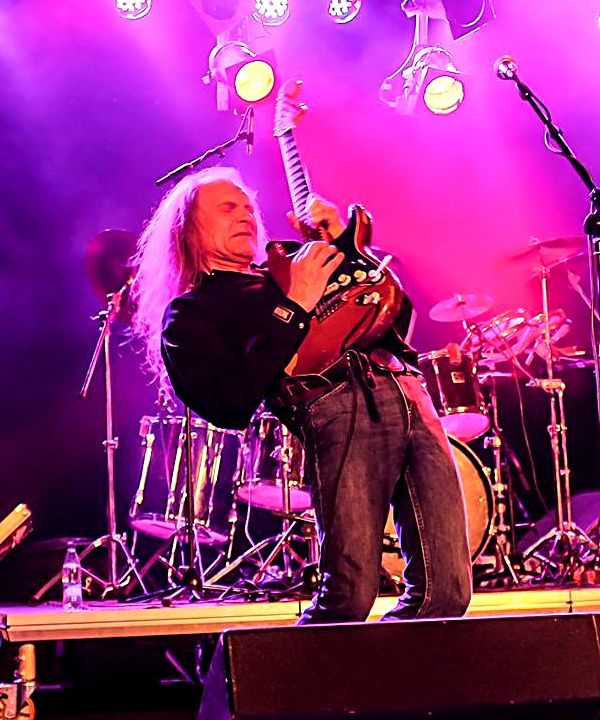 Multi-instrumentalisti ja säveltäjä Juhani Nisula on pitkän linjan rokkareita. Pääinstrumenttiaan kitaraa Juhani on soittanut useissa bändeissä, kuten Black Passat, Elvis Breznev ja Nisula Electric Gypsies.
Säveltäjänä Juhani Nisula on koskettavien melodioiden mestari, suorastaan romantikko. Mutta miehessä asuu myös pesunkestävä äijärokkari, joka lataa hempeilemättä ja häpeilemättä testosteronia tiskiin.
Juhani Nisulan säveltämä Time Traveller (2008, 2010) on matkakertomusta musiikille sielunsa omistaneen miehen seikkailusta maailmassa, jossa kaikki sanottava sanotaan sanoitta.
Time Traveller is the brainchild of Juhani Nisula, a Finnish multi-instrumentalist. In his first 2008 release (the first installment in a trilogy of albums) on the Finnish label, Presence Records, he created a fine amalgam of styles, dominated by the heavy guitar sound. Juhani plays almost everything on the album, with Zeko Takamäki on the drums & percussion, Timo Ristilä, who plays Moog solo on 'Part One: The Pioneers' and violinist Sanna Ågren, who plays the violin parts on 'Part Seven: The Release'. This is a heavy-prog album infused with elements found on 70's symphonic prog albums particualrly those featuring heavy keyboards work.
---