---
Timo Luostari
---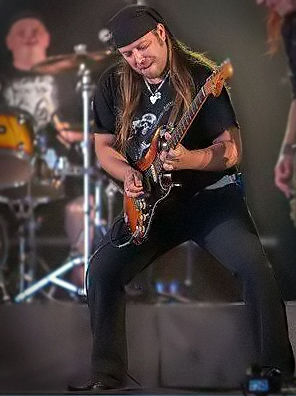 Guitar artist Timo Luostari uses EKT hand-made boutique parts in his guitars.
"My 64 -strat woke up to a new day, thanks to EKT! Guitarist colleagues, I recommend that you have a look and try it out! Low-E, for example, is the most striking of all Stratocasters I've had my hands on." – Timo Luostari
The South Ostrobothnian guitar wizard started playing guitar at the age of 6. He had his first experiences of playing gigs with his grandfather Eino Luostari's band when Timo was 13 or 14 years old. His actual professional music career began at the age of 18 with Isto Hiltunen' band. Timo has accompanied numerous singers ilike Lea Laven, Janne Hurme, Tarja Lunnas, The Mattila siblings, Mikko Mäkeläinen, Antti Railio, Pappa Makkonen as well as many other finnish musicians over the years.
In addition, he has worked as a studio musician / producer / arranger with Antti Huovila, Anneli Mattila, Anniina Mattila, Anne Mattila, Anneli Saaristo, Isto Hiltunen, Mikko Mäkeläinen and many others.
---